Babylonium: Constructing Federal System for Institutional Cyberspace
© 2018 Babylonium Foundation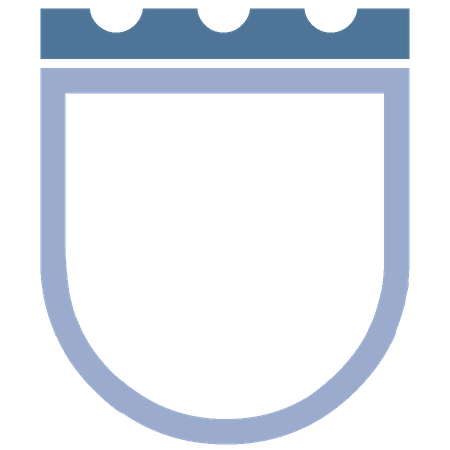 ABSTRACT
---
Babylonium (Babylon'ium) is a federal institutional system of the cyberspace running in a public ledger network. It provides protocol-level facilities for the ecosystem.
Keywords
#Babylonium #Quarkonium #Allbot #Dasset #Web3.0 #Internet2.0 #UnitedStellars #Blockchain
Introduction
---
Internet 1.0 has been being developed concentrating on interconnect. Recent streams shed lights on another element intertrust along with the emerging development of Internet of Value. Peers in the industry are inclined to name it Internet 2.0.
Blockchain / distributed ledger technologies emerge and boost the development of decentralization and disruptive flow restructuring.
This project also invents a new utilities token as a measure of the digital asset to engineer the digital asset world. Specifically, this token plays a role to quantify digital asset.
Babylonium concentrates on the development of a batch of middlewares between the Dapps and the blockchain. It also builds a cluster of infrastructural facilities, constitutional facilities and toolkits as a de facto standard for the digital world.
Methodology
---
Babylonium builds blockchain engines of a protocol (BIX) and a Dapp carrier (BAO) to connect Quarkonium applications to the blockchain infrastructure. It bridges the Quarkonium constitution to the distributed ledger infrastructure in the cyberspace.
| Facility | Description |
| --- | --- |
| BUD | blockchain universal dasset, implements the tokenization |
| BĀO | blockchain asset omnificence, the Dapp carrier |
| BIX | blockchain information exchange, the protocol |
Proof of Concept
---
| POC | Implementation |
| --- | --- |
| Babylonization | Babylon Mirage |
| Tokenization | Blockchain Universal Dasset (BUD) |
Miscellaneous
---
Disclaimer
The information contained in this website is for general information purposes only. The information is provided by Babylonium™ | Algobet Labs © 2018 and while we endeavour to keep the information up to date and correct, we make no representations or warranties of any kind, express or implied, about the completeness, accuracy, reliability, suitability or availability with respect to the website or the information, products, services, or related graphics contained on the website for any purpose. Any reliance you place on such information is therefore strictly at your own risk.